FOOD POISONING WITH WATER:
HOW TO DECREASE THE RISK:
During travel and outdoors drink bottled water.

If unsure of water quality, wash fruit and vegetables with boiled or bottled water.

When traveling in countries with hot climate, use bottled water for brushing your teeth.

Do not use open water body source to wash your dishes, if unsure of the water quality.
Common waterborne intestinal infections: salmonellosis, dysentery and even cholera. Viral infections are also common with consumption of contaminated water.
treatment: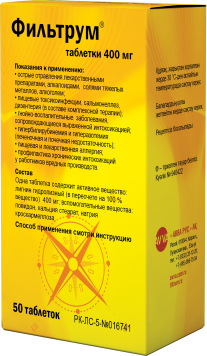 Drink water every 10-15 minutes

Take 2-3 pills of Filtrum® 3-4 times per day

Consult with physician