FOOD POISONING WITH DAIRY PRODUCTS
HOW TO REDUCE THE RISK OF FOOD POISONING WITH DAIRY?
When buying milk, check that the packing is properly sealed

Store milk and dairy products on a separate shelf of refrigerator, at 2-3°C.

Do not use improperly stored milk.

Do not buy previously melted or re-frozen ice cream.

Wash your hands before eating and cooking.
Food Poisoning with dairy products is usually caused by bacteria of genus Shigella and
Staphylococcus.
Microorganisms can survive temperatures of 6 to 40°C.
Only 4 – 5 hours may be sufficient for the massive contamination of dairy products.
treatment: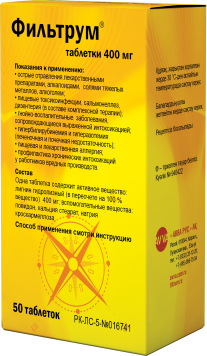 Drink water every 10-15 minutes

Take 2-3 pills of Filtrum® 3-4 times per day

Consult with physician